Getting to The Backstreet
If you've never been before, reaching The Backstreet may be a bit tricky - there's no sign outside the bar. So these photos should help you find your way.
From Mile End tube station
Come up the steps from the ticket office to the exit of the station:
Turn to your left as you exit the station, and you'll find yourself on Mile End Road. Walk straight ahead.
The first turning on the left is Eric Street. Turn into it - you'll see the William Hill office on the right, and then the old phone exchange:
A short distance down Eric Street is the Wentworth Arms. Turn right and walk past the pub into Wentworth Mews: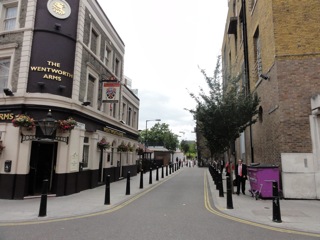 Wentworth Mews is blocked by a pair of bollards, and the Backstreet is just beyond them:
The club's entrance is the set of black double doors on the right of this picture: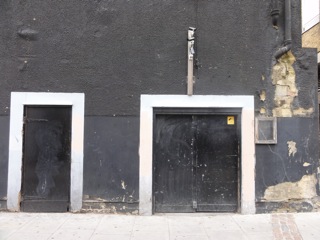 From Burdett Road
This is the view down Burdett Road from the junction with Mile End Road. If you're driving, you can sometimes (but not often) park in this red route bay. You're better off driving a little further down, where there are some parking bays on the left, outside the East London Tabernacle church.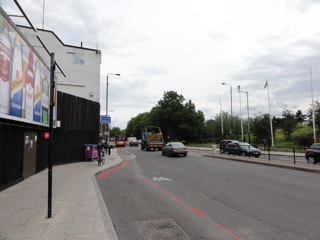 The entrance to Wentworth Mews from Burdett Road is here, by the taxi office (and to the right of this is the bus stop, where the 277 and D6 stop). Walk down the Mews, and The Backstreet is on your left - the entrance is the set of black double doors just before you get to the bollards.